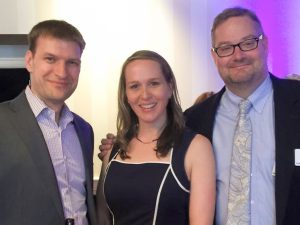 Our business is in a much better place since we started working with Erik. He has challenged us to think creatively about both our long-term and short-term goals, he has helped us to set up workflows that streamline our firm's processes, he has widened our networking circles, and he has facilitated many discussions about the overall strategic direction of the firm between us and our staff. Erik has a great outlook on life and always offers us interesting perspectives on the issues we face in our business. Over the past few years, Erik has become an integral part of our team. We are a more organized, efficient, focused firm because of the work we've done together.
Lindy & Peter Marshall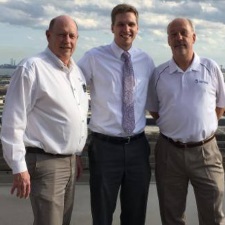 We have been working with O3S (on 3 strategies) for over 8 years. Over that time, we have grown our business over 250%. When people ask us about having a business coach and is it useful; we site the following mantra:
"O3S does not invent polio vaccine for us, but they insure that we take the medicine"
What this means is O3S works with us to create a process and insure that we use it and ingrain this into our business. We do this by using part 2 of the mantra: SRP's or Simple Repeatable Processes. Where we develop success, develop a simple repeatable process to insure we can create the success. As we continue to grow and create new opportunities, we must continually face new challenges.
Working together with O3S, we will continue to rise to the challenges of a growing practice that uses simple repeatable processes, that insure we take the medicine that will allow us to be a growing successful practice now and, in the future.
Richard Dix
"I first met Erik in 2004 when we worked together at a trust company that worked closely with financial advisors. We always connected personally, and I found him to have ethics when it came to business that were right in line with mine. Fast forward 10 years where I'm running my own successful CPA & Financial Advisory practice. Erik approached me about offering consulting services. I have to admit I was a little bit skeptical at first as to why I would need a consultant given the success I had experienced already, but after some time, hearing testimonials from other advisors who spoke very highly of his practice, and given our personal connection I figured I'd give it a try. It was the best move I've ever made. Erik has been a great contributor to not only our assets under management, but our growth as a firm when it comes to the development and addition of staff, as well as adding business acquisition to our list of "to do's." He is an integral part of our team who I often introduce to our referral partners as well because he's able to identify the synergies that exist that I sometimes don't see. I'd highly recommend Erik to anyone looking to grow their business- whether you are stuck in a rut or already experiencing success I guarantee he will help you see the big picture and identify opportunities to grow and/or strengthen your practice."
Michael J. Alvini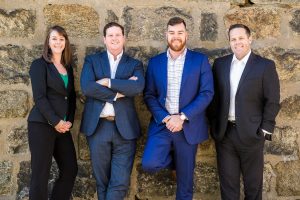 My team and I have been working with Erik for about 5 years now.  We have experienced exponential growth. During our time working together Erik has become an integral part of the team.  He has really helped us to develop and implement operating systems for our daily practice.  If someone is looking to systematize, scale and build a service business, they would certainly benefit from working with Erik Sauer.
Wealth Management Advisor